Recipe: Applesauce Oatmeal Muffins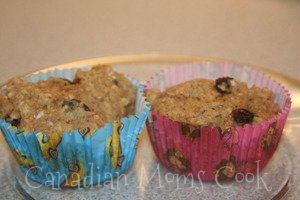 Step 1:
Preheat oven to 375 degrees.
Step 2:
Mix all of the dry ingredients in a large bowl.
1 cup whole wheat flour
1/2 cup all purpose flour
1 1/2 cups oats
2 tsp baking powder
1 tsp cinnamon
1 Tbsp wheat germ
1 Tbsp flax seed meal
Step 3:
Mix all of the wet ingredients (plus brown sugar) in a medium sized bowl.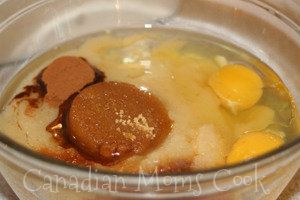 2 eggs
1 1/2 cups unsweetened applesauce
1/4 cup brown sugar
1/3 cup canola oil
1 1/2 tsp vanilla
Step 4:
Gently fold in the additional ingredients to the mixture.
Step 5:
Fill paper lined (or greased) muffin cups with batter.
Step 6:
Bake for 25 minutes or until tooth pick comes out clean.
Notes
Makes approximately 16 medium sized muffins or 12 large sized muffins.
Family Thoughts
If you are looking for fluffy, sinful muffins, this is not the recipe for you. However, these muffins tasted amazing with a slight hint of apple and a dense texture.
Because they are healthier muffins, you won't get that fluffy consistency as much.
The kids and I ate these muffins up in no time! They freeze well for lunches too.