We love banana muffins in our house and what better way to use up your brown, ripe bananas than to bake with them, right?! I have shared this recipe the way that I re-typed it for my daughter when she was 6 years old and she insisted that she could bake muffins all by herself without any assistance other than with the oven. They turned out perfectly and she proud as punch.
This is a very easy and fast muffin recipe. You can whip them together in less than 10 minutes and within 30 minutes, you will have a nice warm treat or breakfast on the table.
Recipe: Auntie's Amazing Banana Muffins
INGREDIENTS:
1 cup all purpose flour
1/2 cup granulated sugar
1 tsp baking power
1 tsp baking soda
3/4 c. mashed, ripe bananas (2 medium bananas)
1/4 cup veg. oil
1 egg
1 tsp vanilla
1/2 cup low-fat plain yogurt or low-fat sour cream
1/4 cup semi-sweet chocolate chips
Note: Don't forget to ask help from an adult if you are not sure.
DIRECTIONS:
Step 1:
Be sure to have clean hands before you start!
Step 2:
Preheat oven to 375 degrees
Step 3:
Measure out all dry ingredients (flour, sugar, baking powder, baking soda) in a large bowl.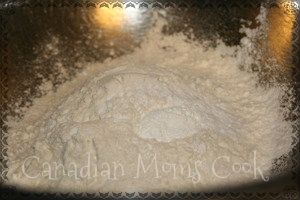 Step 4:
Mash bananas on a plate with a fork.
Step 5:
In a small bowl, mix together egg, oil, vanilla and yogurt. Add banana and stir.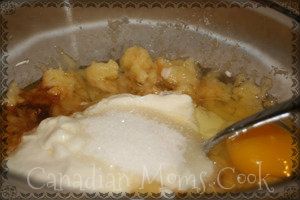 Step 6:

Add wet ingredients to dry ingredients. Add chocolate chips and gently mix (don't over mix because muffins will be too tough).

Step 7:

Put muffin papers in muffin tin.

Step 8:

Put ¼ cup of muffin batter into muffin papers.

Step 9:

Bake for approximately 15 minutes or until toothpick inserted comes out clean.

We have been trying to bake healthier in our house. Although the healthier version never turns out as light and fluffy as the regular version, knowing that they are better for us makes it worth it. Here is our healthier version of my sister's original recipe.

Healthier Amazing Banana Muffins



INGREDIENTS:
1/2 cup all purpose flour
1/2 cup whole wheat flour
1 Tbsp ground flax seed
1/4 cup granulated sugar
1 tsp baking power
1 tsp baking soda
4 medium bananas mashed (ripe bananas)
1/4 cup veg. oil
1 egg
1 tsp vanilla
1/2 cup low-fat plain yogurt or low-fat sour cream or greek yogurt
1/4 cup dark chocolate chips

Same steps as above!


These muffins don't last longer than a day in our house. Mommy usually sneaks one or two to put in the freezer for school lunches first!