They don't call me "Mommy the Messy Baker" for nothing!
I have a Cuisinart waffle maker and it has took me four different recipes, a lot of messes and quite a long time to "master" making my own waffles.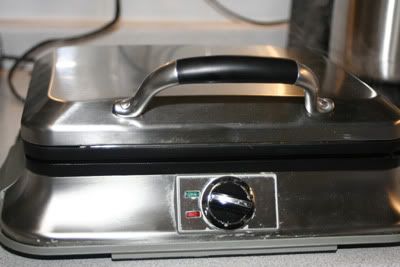 The first time I made waffles, the waffles grew and they grew and they grew. They kept growing, I honestly thought they were going to land on the floor! I thought that halving the amount of batter that went into the waffle iron would fix the problem.
It didn't.
I thought that changing the recipe would fix the problem.
It didn't.
This final recipe is by far my favourite and it's healthier too! These waffles freeze well, if they make it that far.
Blueberry Oat Waffles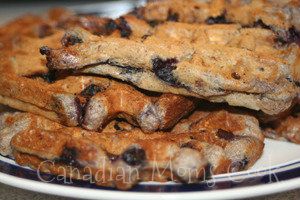 Ingredients
2/3 cup flour
1/2 cup oats
1 1/2 tsp baking powder
1/2 tsp salt
1 Tbsp brown sugar
2/3 cup milk
1 tsp vanilla
1 egg
1/4 cup vegetable oil
1/2 tsp lemon juice
3/4 cup blueberries
Step 1:
Turn on your waffle iron (I use setting #2 which is on the low side) and let it heat up while you are preparing your batter. It is important to allow your iron the proper amount of time to heat up (approximately 10 minutes) in order for your waffles to cook properly.
Step 2:
In a large bowl mix flour, oats, baking powder, salt and sweetener of choice.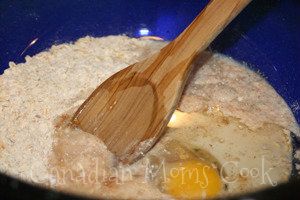 Step 3:
In a medium bowl, mix milk, egg, oil, vanilla and lemon juice. Stir into dry ingredients.
Step 4:
Fold in blueberries.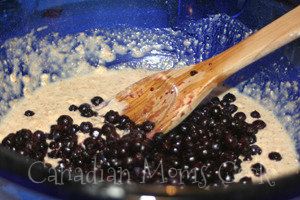 Step 5:
Pour 1/4 cup of batter for each waffle. Cook 5 minutes.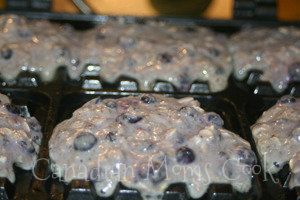 Editor's Notes:

I have made these without the salt and they have turned out just fine!
I have switched the Brown Sugar for Maple Syrup and they taste super yummy.
Even if your waffle iron beeps (if yours has a cooking sensor), continue to cook your waffles for the full 5 minutes. The only time you may want to change this time is if your waffle iron doesn't have a temperature setting.
Family Thoughts
My kids
LOVE
these homemade waffles for breakfast, lunch or dinner. They have become the food of choice on Thursday nights before we head out for skating lessons. I made them one Thursday and then every Thursday after that, the kids have asked me if we are having "those yummy waffles that you make" for dinner. So, I guess our menu plan for Thursdays has been made for a while!
I love the moist blueberries in these waffles, although I have made them with strawberries too when I had no blueberries. I typically use frozen wild blueberries, rinsed right out of the freezer. The batter turns purple, but there is nothing wrong with that!
We find these waffles so yummy, that we often don't eat them with syrup, that is saved for "treat" waffle days. I often serve them with yogurt and cut up fresh fruit.