Who doesn't love a good old traditional home made lasagna?! I've always found them to be somewhat time consuming or overwhelming to make, but not any more! Please feel free to visit my review of
Olivieri Whole Grain Lasagna Sheets
over at Multi-Testing Mommy!
Homemade Lasagna
Ingredients
1 package of Olivieri's Whole Grain Lasagna Sheets
1 large jar of tomato sauce
1 500 ml container of Light Ricotta Cheese
1 egg
1 bag of shredded mozzerella cheese blend
1 Tbsp olive oil (or oil of choice)
1 pound ground beef
1 onion (finely chopped)
3 Tbsp garlic, minced
Step 1:
Heat olive oil on medium heat in saucepan. Add onion and cook until translucent.
Step 2:
Add garlic and ground beef and continue cooking until beef is fully cooked.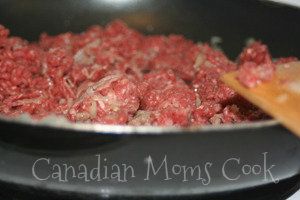 Step 3:
In a 9x13 pan, pour a small layer of tomato sauce.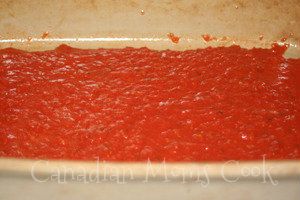 Step 4:
Mix egg and Ricotta together and place 1/3 of mixture on top of tomato sauce.
Step 5:
Put a layer of shredded cheese on top of ricotta layer.
Step 6:
Put a layer of ground beef.
Step 7:
Repeat Steps 3-6, ending with tomato sauce and shredded cheese.
Step 8:
Bake lasagna covered with foil for 1 hour at 350 degrees. For the last 10 minutes, remove foil.
Step 9:
Let lasagna sit for 10 minutes prior to cutting and serving.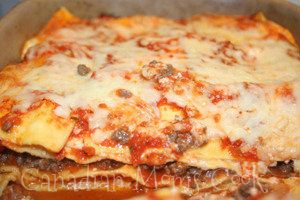 Family Thoughts
I have relatively picky eaters in my family, hubby included! This dish didn't go over so well with the children, even though the last time we ate lasagna, they both couldn't get enough, however that was a year ago! A lot can change.
For my husband, he couldn't get enough of this delicious dish and neither could I. I thought we would be able to freeze some, but we ended up eating it for left overs twice!