My Mom has been making these muffins for years! What I love the most about them is that you don't make the whole mix at once meaning that you make a fresh batch every time.
Simply mix all of the ingredients together as per the recipe and put it in a covered bowl or container in the fridge for up to 6 weeks. Whenever you want to make muffins, fill muffin papers or a muffin tin with muffin mix and bake away. Twenty minutes later you will have fresh, delicious muffins!
These muffins are a great gift for new parents! Not only is most of the work done for them, they can have fresh muffins every day AND the new Mom can get back on track with being regular :)
6 week Raisin Bran Muffins Mix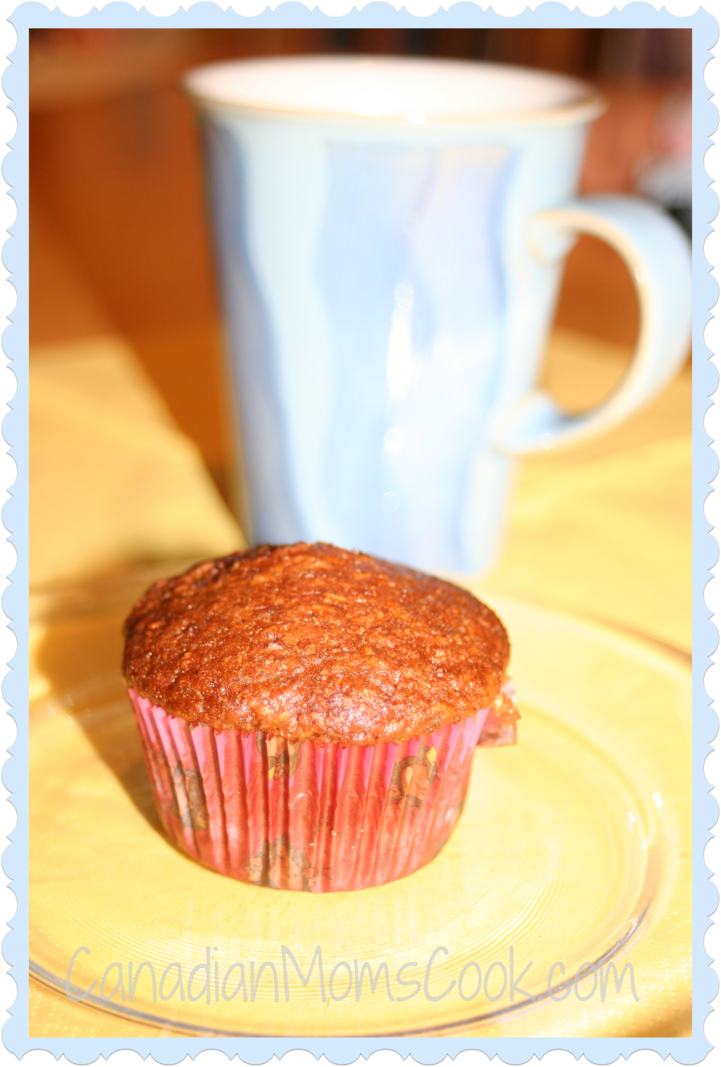 Step 1:
Combine the following ingredients in a large bowl:
5 1/2 cups flour
2 1/2 cups sugar
3 cups natural wheat bran
2 cups All Bran cereal
Step 2:
Combine the ingredients below in another large bowl:
3 Tbsp baking soda
4 cups buttermilk (1 litre)
1 1/2 cup oil
4 eggs
1/2 cup moasses
2 cups raisins
Step 3:
Add the wet to the dry ingredients and stir just to combine.
Step 4:
Bake at 375 degrees for 20 minutes or until toothpick comes out clean.
Notes:
The raw muffin mix keeps in the fridge, covered for up to 6 weeks!
This recipe makes a HUGE bowl of mix. You can cut the recipe in half!
Now it is super easy to make muffins in the morning! Scoop them out and bake! Voila! Fresh muffins.
Family Thoughts:
Freshly made, these muffins don't last for long in our house. They are also good for keeping you regular, if you know what I mean!