Have you ever been in the middle of making a recipe when you discover that the recipe calls for Buttermilk?!
Oh, oh, it's a problem if you don't have any, right?
Wrong!
You can easily make your own Buttermilk with these simple steps: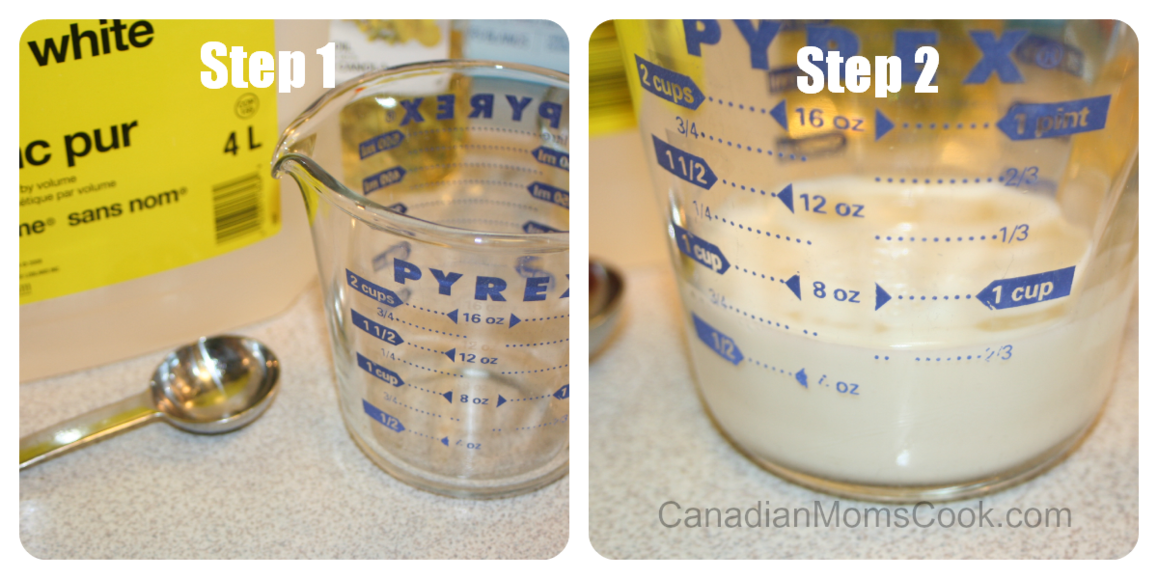 Step 1:
Measure out 1 Tbsp of white vinegar and add it to a 2 cup measuring cup.
Step 2:
Pour enough milk in to the 1 cup line.
Step 3:
Let mixture sit for 10 minutes.
Voila! Buttermilk!
Easy peasy, lemon squeezy.