I absolutely love to make special dinners for my kids on Halloween. Last night, I made
Halloween Hot Dog Mummies
with the idea from
Crescent Mummy Dogs
on Pillsbury.com.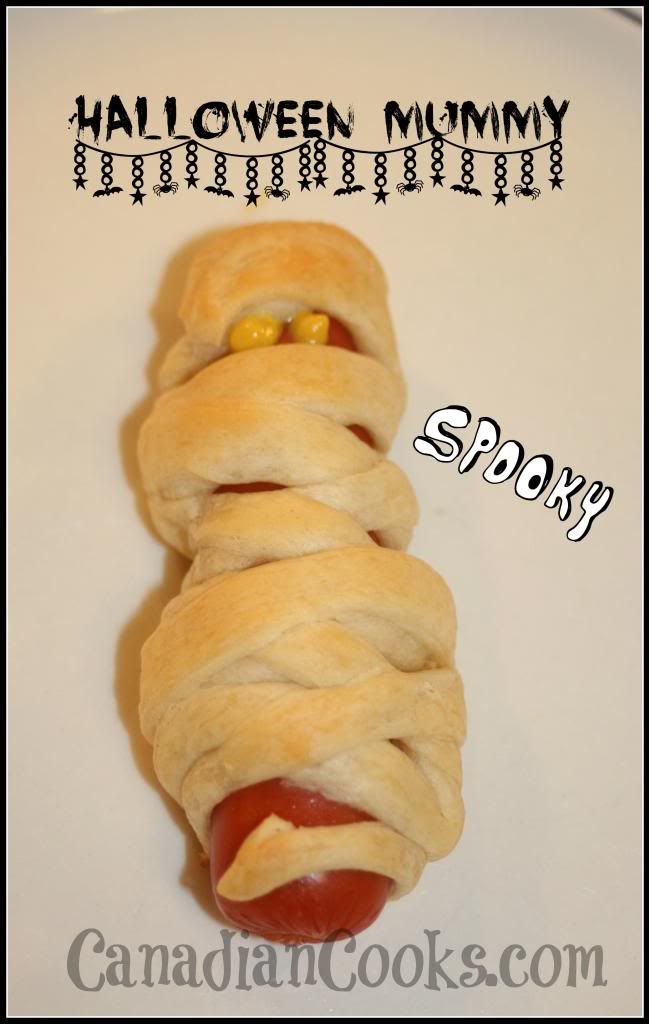 They turned out rather well and the kids quite enjoyed them!
I used:
They were easy peasy to make!
Next time, I would cut the strips of crescent dough even thinner!
Here is what mine looked like:
Here is what I did:
Step 1:
I rolled out the sheet of Crescent Roll dough and pressed all of the seams together the best that I could.
Step 2:
Using a pizza cutter, I cut thin (should have been thinner) strips length wise.
Step 3:
I used 4 strips per hot dog and rolled each hot dog to look like a Mummy, ensuring that each one had a small place for two mustard eyes.
Step 4:
I baked them at 350 degrees for approximately 15 minutes. I did end up jacking the heat to 375 towards the end to speed up the cooking as the kids were getting antsy!