An update on our
Bisquick Cheese Buns
, I'm making them a new way so they are even better! This recipe will give you a bigger, fluffier and more biscuit like texture. If you are looking for one softer and doughy refer to the original recipe.
Recipe - Garlic Cheese Biscuits
Ingredients
1 1/4C Bisquick
1/2C milk
1/2C shredded cheese
1t dried oregano
2T butter
dash of garlic powder
dash of parsley flakes
Step 1:
Mix together the bisquick and milk, it will be a little lumpy, that's fine
Step 2:
Mix in the cheese and oregano
Step 3:
Drop spoon fulls onto a cookie sheet covered in parcement paper
Step 4:
Bake at 375 for 10-12 minutes - the buns don't get brown on the top, check for browning around the edges of the bottom
Step 5:
When the buns come out of the oven melt butter in the microwave, add garlic powder and parsley, spread on top of buns, pop back in the oven for 1-2 minutes.
Step 6:
Remove from oven, serve and enjoy!
Family Thoughts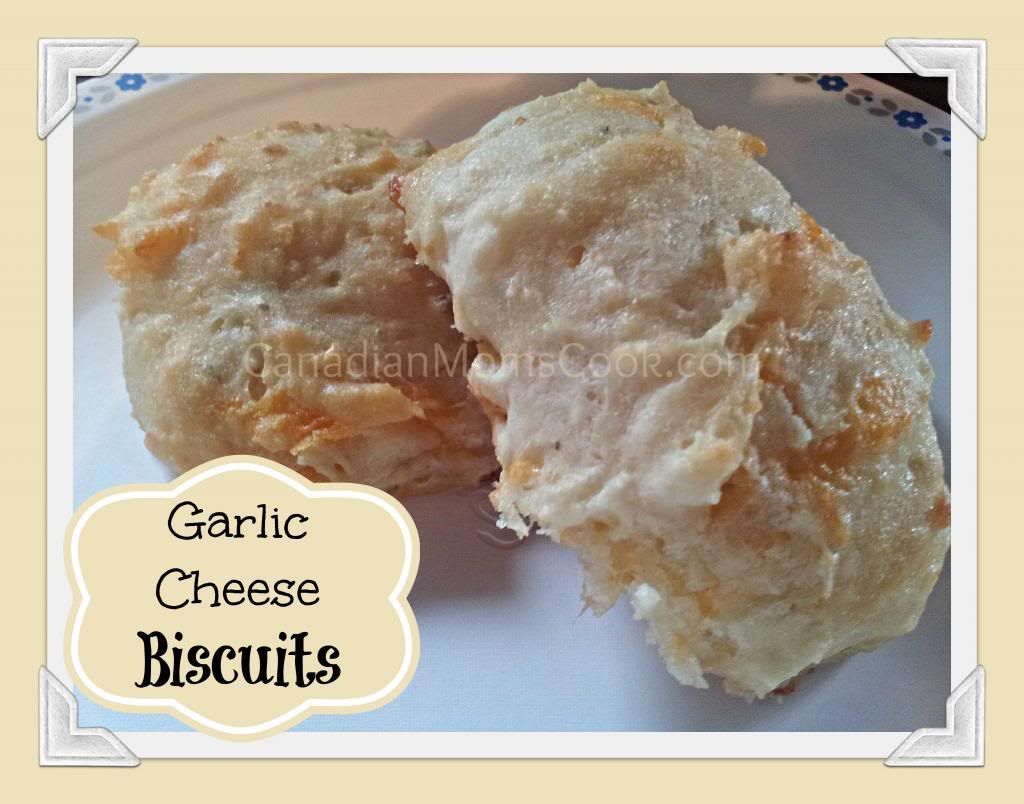 These are perfect to bring to a dinner party, to have with soup or pasta, or even for lunch! A great texture and so simple to make.